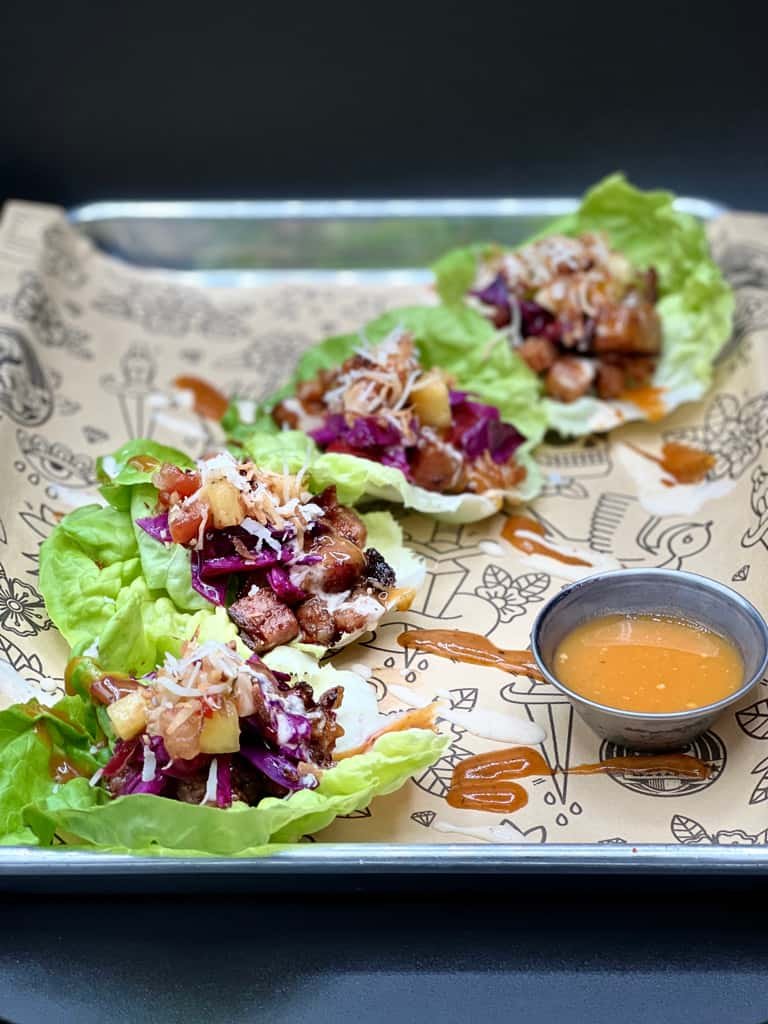 About
Gnar is defined as a high scale of coolness, radicalness, and nonconformity. Our gnarly tacos are just that.
About Us
We are a gourmet taco shop that unconventionally merges flavors and techniques that span the globe. The chef-inspired concept creatively brings together a mashup of flavors from across the world, with the idea that using the finest ingredients that would normally be found in fine dining, can be prepared in our scratch kitchen and delivered to guests in a form as simple as a taco. GNAR is essentially the assessment of radness, which extends beyond the food and into the drinks, and especially into the environment. The GNAR is known for its fun aesthetic, where each location displays artwork from artists across the nation, and when you come in, the space puts off the vibe of walking into your local tattoo shop. GNAR is about creativity in all forms, but most importantly through food.

New location coming soon to Euless, TX!